Book Cheap Flights- Save Huge
About Pune
Pune, the bustling city and cultural hub of Maharashtra, is known for its traditional heritage with modern urban lifestyle. Boasting of its opulent historical landmarks, grand palaces, and sacred temples, Pune has emerged as a prominent tourist hotspot in India. Tourists often book Allahabad to Pune flights to explore its rich heritage.
Best Time to Book Allahabad to Pune Flights
Pune features a hot semi-arid climate, bordering with tropical wet and dry weather. The best time to visit Pune is between October and February, when the weather remains pleasant, with cool and soothing temperature.
Details About Allahabad to Pune Flights
If you are planning to visit Pune from Allahabad, then it is better to book a flight to reach your destination within 05 hours. The distance between the two cities is 1,395 km. Many prefer to take Allahabad to Pune flights to cover the distance.
Only IndiGo offers nine flights on this route. Additionally, there are no nonstop flights available. So expect one or more layovers at Lucknow, Delhi, and Bangalore.
The average airfare for a one-way flight may cost you around INR 8,610 and INR 15,457 for a round trip. As per our research, IndiGo is offering cheaper Allahabad to Pune flight ticket.
The nearest airports between the two cities are- Prayagraj Airport and Pune Airport (IXD-PNQ).
Round Trip
| | | | |
| --- | --- | --- | --- |
| Airlines | Airlines Name | Price | Action |
| | Indigo | INR 15,457 | Book Now |
Best Restaurants in Pune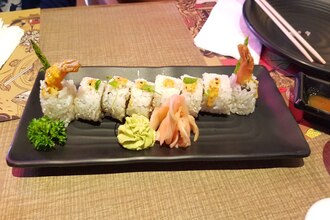 Shizusan
If you are craving Japanese, then Pune has the best place that serves Classic Japanese cuisine. Shizusan has a Pan Asian menu that offers sushi platters and craft cocktails. It also serves other Asian cuisines, such as Korean, Vietnamese, Thai, and Chinese. Try out their tuna sashimi, soup dumplings, and dynamite shrimp.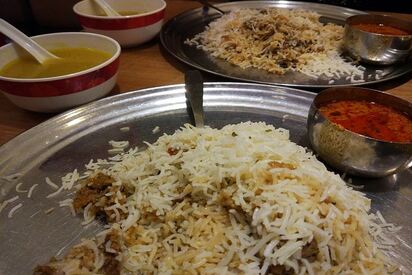 SP Biryani House
SP Biryani House in Pune undeniably serves the city's best biryani plates. Their sajuk ghee mutton biryani, chicken dum biryani, and mutton kachi dum biryani are popular among the locals for the aroma and flavor.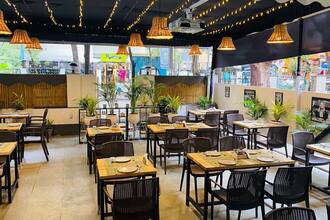 Donatella
This wood-themed restaurant with walls adorned with paintings and pictures, offers a mix of Italian and Mexican fare. Its warm vibes, and outdoor seatings under the fairy lights and cane lamp, make it a must-visit cafe in the city.
Best Hotels in Pune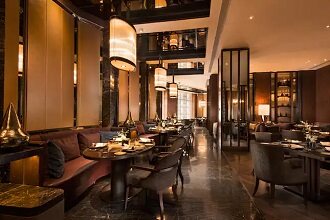 Conrad Pune- Luxury by Hilton
Location: 7 Mangaldas Rd, Sangamvadi, Pune, Maharashtra 411001
Price : INR 10,500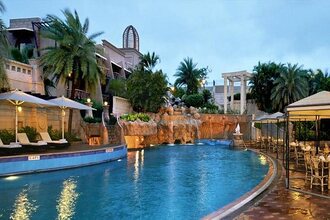 The Corinthians Resort & Club
`Location: Corinthians Club Internal Rd, Nyati County, Undri, Pune, Maharashtra 411060
Price : INR 7,500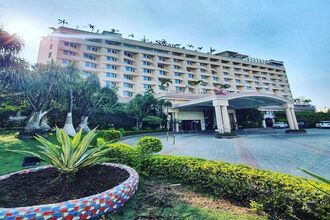 Sayaji Hotel
Location: 135/136, Mumbai-Banglore Bypass Highway, Wakad, Pune, Maharashtra 411057
Price : INR 2,458
Places to Visit in Pune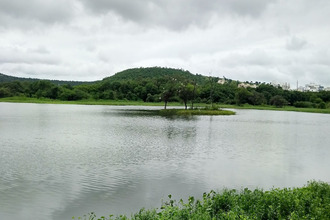 Pashan Lake
In an effort to address the city's fresh water scarcity, an artificial lake was dug during the British colonial period. Nowadays, Pashan Lake has transformed into a thriving habitat for countless migratory birds who migrate here in large numbers every year, and also a population of crocodiles.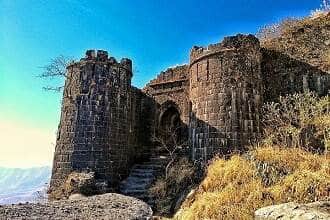 Sinhagad Fort
Initially known as Kondhana, this fortress in the hill is believed to have been more than 2000 years old. However, Mughal captured the fort until the Marathas reclaim it. The fort has witnessed one of the ferocious battles, where Tanaji Malusare, general of Shivaji Maharaj, killed the Mughal Army, and reclaimed the fort.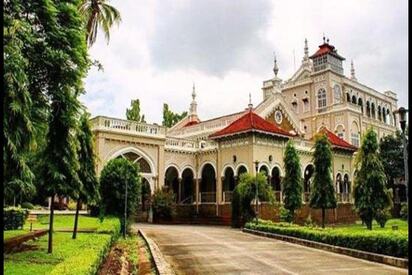 Aga Khan Palace
Aga Khan Palace is known for its impressive architecture. It is spread over 19 acres of land and has been turned into the headquarters of the Gandhi National Memorial Society. It was built by the sultan to support the poor people of the neighboring areas, who were hit by the feminine.
FAQs
What is the flight duration from Allahabad to Pune?

It takes 05 hours to reach Pune from Allahabad By flight.

Are there flights available for Allahabad to Pune?

Only IndiGo offers flights to Pune from Allahabad.

What are the best flights from Allahabad to Pune?

To avail Allahabad to Pune flight, book your seat with IndiGo at the cost of INR 8,610 and INR 15,457 for a round trip.

How many flights are there between Allahabad and Pune?

There are only nine flights available between Allahabad and Pune on a daily basis.

How many nonstop flights are there between Allahabad and Pune?

No airlines offer nonstop flights between Allahabad and Pune.

Which Airports will I be using to fly from Allahabad to Pune?

You will board a flight from Prayagraj Airport and land at Pune Airport (IXD-PNQ).

Which is the fastest flight from Allahabad to Pune?

The fastest flight from Allahabad to Pune is offered by IndiGo, which departs at 11:25 am and reaches its destination at 17:15 pm, with one layover in Bangalore.

What is Pune famous for?

Pune has a historical significance. There are numerous forts and palaces here, which were once inhabited by the Maratha kings and Peshwas.

Which language is spoken in Pune?

Marathi is widely spoken in Pune.

Is Pune worth traveling to?

It is considered as one of the best places for explorers. However, it's best to follow a travel itinerary to avoid any unnecessary confusion.
Flights To Allahabad
Ahmedabad to Allahabad Flights
Goa to Allahabad Flights
Jammu to Allahabad Flights
Flights From Allahabad
Allahabad to Indore Flights
Allahabad to Lucknow Flights
Allahabad to Varanasi Flights
Allahabad to Raipur Flights
Allahabad to Amritsar Flights
Flight To Pune
Flight From Pune
Airport Near Pune
Pune International Airport
Chhatrapati Shivaji International Airport