Book Cheap Flights- Save Huge
About Dubai Flight
The Emirati city has gained a strong reputation as a tourist destination due to amazing modern architecture, beautiful skylines, big shopping malls, etc. One of its biggest attractions is the Burj Khalifa which is the tallest human made building on earth. Its tourism industry is growing rapidly and so it's no surprise there are many Goa to Dubai flight options available.
It is important to know that the nearest airports between the two destinations are: The Dabolim Airport and the Dubai International Airport (GOI – DXB).
Best Time to Book Goa To Dubai Flight
The city of Dubai has a hot desert climate. Summers are extremely hot and August is considered its hottest month. Winters are cooler and offer better temperatures. The peak tourism months are from November to April when the weather is cooler.
Details About Goa To Dubai Flight
The distance by air from Goa To Dubai (GOI – DXB) is 2211 km. One can take flights when travelling this route. Numerous airlines like Oman Air, Air India, IndiGo, Air India Express, etc. all offer flights on this route. There are about 4 weekly flights available only. It takes about 03h 30m to complete the trip.
The Goa to Dubai flight price is lowest for a one-way trip with Oman Air at INR 8,776 and for Round Trip flights with Oman Air and Gulf Air combined at INR 24,309.
Furthermore, the nearest airports to travel between the two cities are: The Dabolim Airport and the Dubai International Airport (GOI – DXB).
Here are some insights into the flight fares from Goa to Dubai (GOI – DXB).
Best Places to Eat in Dubai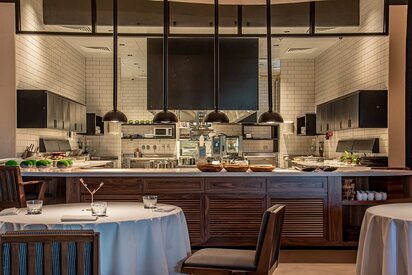 Trèsind Studio
The restaurant has progressed rapidly in its quality and has emerged into a popular eatery. Chef Himanshu Saini displaying originality, precision and intrigue. It is well known for providing amazing Indian cuisine to customers. It has space for only about 20 people at once.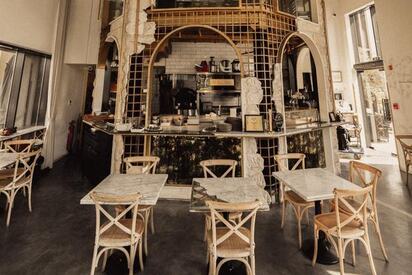 Orfali Bros Bistro
It is considered one of the best restaurants in the Middle east. There is a great deal of variety in the dishes. Cuisines that are Greek, Asian, Middle Eastern, etc. are all available here. It was founded by three Syrian brothers with a passion for food. THey are also known for great service too.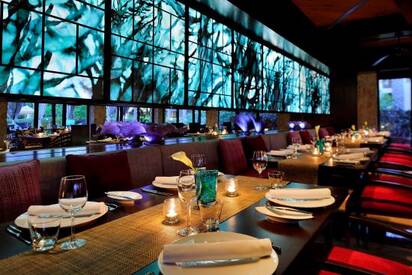 Eauzone
Its location and setting are beautiful. It serves modern Asian cuisine. It is positioned around the pool which makes it appear as if it is floating on the water. It has a glamorous poolside marquee deck and a stylish bar. The place is known to have a great vibe to it as well.
Best Hotels to Stay in Dubai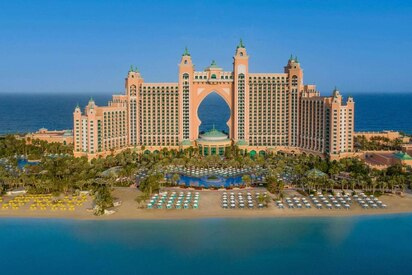 Atlantis The Palm, Dubai
Location: Crescent Road – The Palm Jumeirah – Dubai – United Arab Emirates
Price : INR 39,740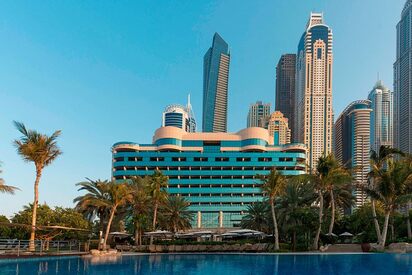 Le Meridien Mina Seyahi Beach Resort & Marina
`Location: Dubai Marina – Dubai – United Arab Emirates
Price : INR INR 14,363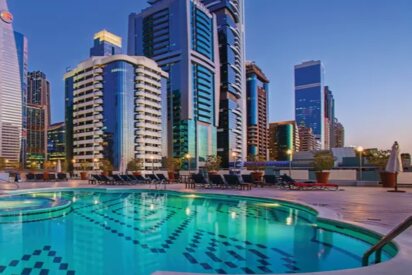 Towers Rotana – Dubai
Location: Sheikh Zayed Road – Trade Centre – Trade Centre 1 – Dubai – United Arab Emirates
Price : INR 7,148
Best Places to Visit in Dubai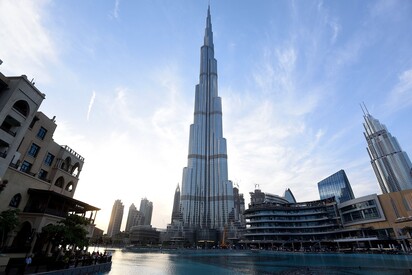 Burj Khalifa
It is a very popular attraction in the city. It offers tours where one can see the top floors of the building. There are about 160 storeys in the building. It offers picturesque views of the sunset. There are several other interesting activities that can be done over here.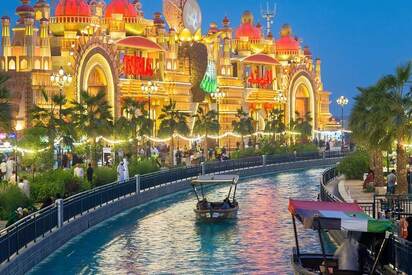 Global Village Dubai
It provides great leisure and entertainment to visitors and is a popular tourist attraction in Dubai. It is a renowned shopping destination in the city with a great cultural touch to it as well. It has different pavilions that represent various countries and hosts shows and events.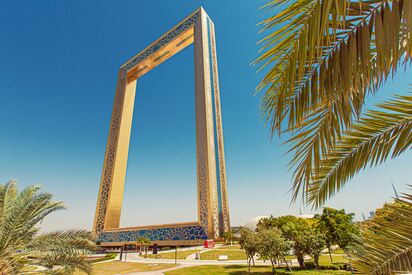 Dubai Frame
Its design is inspired by the logo of the World Expo 2020 and is considered the largest frame structure on earth. It can be found at Zabeel Park and it also has galleries that host audiovisual representations and projections. It is flanked by two 150 metres tall towers that are linked together by a Sky Deck.
FAQs
Which are direct flights from Goa to UAE?

Air India and Air India Express are known to fly on this route and they both use the same aircraft which is the Boeing 737.

What is the cheapest month to visit Dubai?

The period from April to October sees airfares and hotel prices dropping in Dubai making it ideal to book cheap flights. August is most likely the cheapest month to travel to the city.

What's Dubai famous for?

The city is famous for its architecture, culture, modernity, etc. It has important attractions too like the Burj Khalifa.

What language is spoken in Dubai?

Arabic is the main language spoken in the country but most people can survive there if they only know English.

What is the currency of UAE?

The Emirati Dirham is the official currency of the UAE.

Why is tourism popular in Dubai?

The city is well-developed and has many attractions. It is great for shopaholics and lovers of luxury tourism.

How many airports are there in Dubai?

There are two major airports in Dubai which are the Dubai International Airport and the Al Maktoum International Airport.

Which airport is better in Dubai?

The Dubai International Airport is considered the best airport in the city.

Which season is best for Dubai?

November to February is considered as the peak season for travelling to Dubai and it falls during the winter months.

Is Dubai clean and safe?

The city has also earned the reputation of being one of the safest and cleanest places in the world.