Book Cheap Flights- Save Huge
About Vadodara Flight
Vadodara, also known as Baroda in Gujarat, is the 10th largest city in India. The city is well-known for its kingdom, beautiful buildings, and cultural heritage. Moreover, its patola silk saree, bandhni, khadi, hand-made bangles, and traditional ghagra are globally popular. To explore the city's rich heritage, book a Pune to Vadodara flight.
Best Time to Book Pune to Vadodara Flight
Vadodara has a tropical climate and remains hot all year round. Summers in the city are the hottest and humid. Visitors avoid the summer season from March to August due to extreme heat. Plan your trip during winters (November to January).
Details About Pune to Vadodara Flight
While traveling from Pune to Vadodara, you will find several buses and trains that will take more than 12 hours to cover the distance. But by flight, it takes just an hour. There are more than 50 daily flights available, offered by IndiGo and Air India, and a few connecting flights. To avail cheap airfare, book a direct flight from Pune to Vadodara in advance. The average airfare may cost you around INR 4,420 for a one-way ticket and INR 9,805 for a return ticket.
The nearest airports between the two cities are Pune Airport and Vadodara Airport (PNQ-BDQ).
Best Restaurants in Vadodara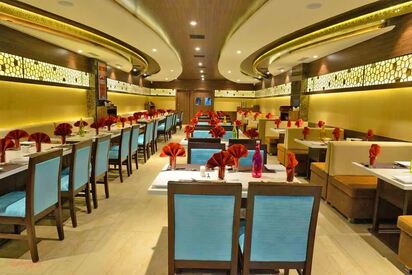 Saffron Restaurant
This elegant restaurant is famed for its approach to authentic north Indian cuisine. Begin your three course meal with its hara bhara kebab and paneer tikka, which are juicy and smokey. In the main course, go with its Indian bread and any of the paneer dishes.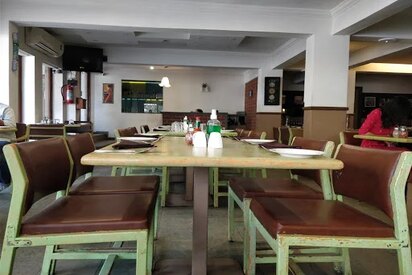 ThatPlace
If you are seeking a romantic candle-lit dinner, ThatPlace is the place to go. It is a multi cuisine restaurant, serving continental and Italian dishes. Patrons love the chocolate fondue, chicken and prawn noodles, and mushrooms.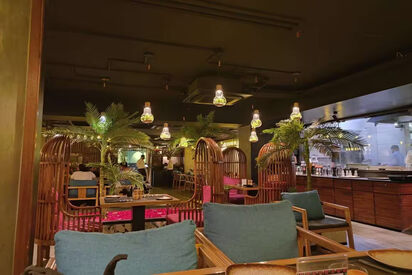 The Secret Kitchen
This upscale veg restaurant is a perfect place in the city to satisfy your appetite. It has pod-style seating and the menu offers platters of different regions, including Rome platter, NYC platter, and Arabic platter.
Best Hotels In Vadodara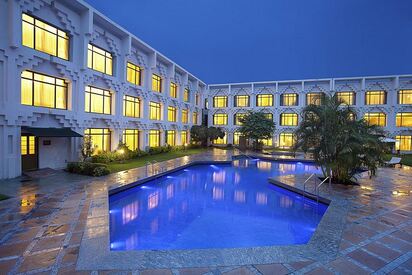 WelcomHotel by ITC
Location: RC Dutt Rd, Alkapuri, Vadodara, Gujarat 390007
Price : INR 6,450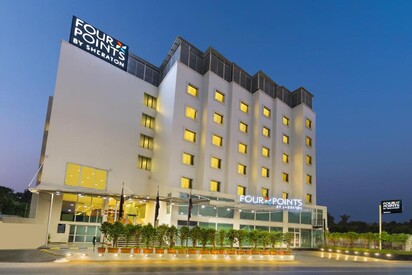 Four Points by Sheraton
`Location: 1275 Ward, No. 7, Fatehgunj, Vadodara, Gujarat 390002
Price : INR 4,450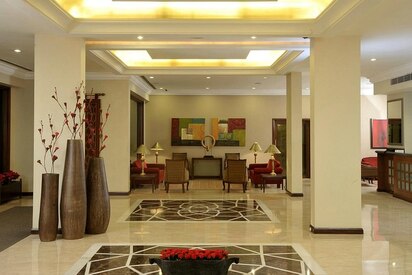 Hotel Express Towers
Location: RC Dutt Rd, Near to IOCL Petrol pump, Aradhana Society, Vishwas Colony, Alkapuri, Vadodara, Gujarat 390007
Price : INR 3,250
Places to Visit in Vadodara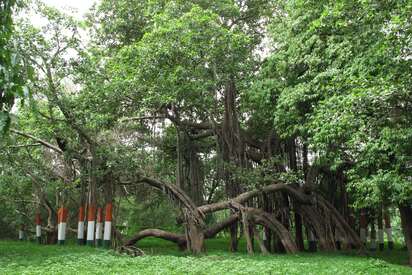 Kabirvad
Kabirvad, nestled in one of the islands on River Narmada, is a grove of banyan trees. It was named Kabirvad due to its association with the 15th century poet Kabir, who sought repose here for several years. There is a temple nearby dedicated to him.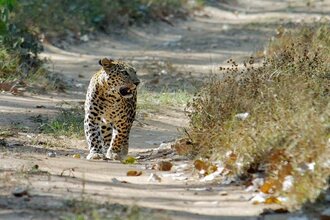 Jambughoda Wildlife Sanctuary
If you are in Vadodara, Jambughoda Wildlife Sanctuary is a must-visit place. Being home to a wide species of flora and fauna, the sanctuary boasts the region's native ecology. It houses around 17 species of animals, including sloth bears, rusty-spotted cats, flying foxes, giant squirrels, pythons, and crocs.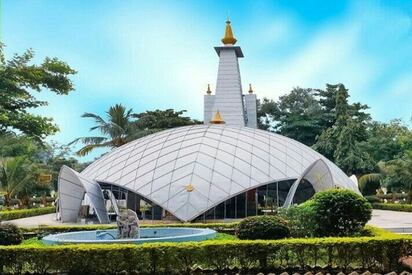 EME Temple
Also known as Dakshinamurthy temple, EME temple was built in 1966 and is run by the Indian Army. The temple is dedicated to Lord Shiva. This geodesic structure, covered with an aluminum-clad abode was constructed at the intersection of ancient and modern. To explore its best attractions, book a Pune to Vadodara flight.
FAQs
What is the flight duration from Pune to Vadodara?

It takes just an hour to reach Vadodara from Pune by flight.

Are there any non-stop flights available for Pune to Vadodara?

Only IndiGo offers one nonstop flight from Pune to Vadodara.

What are the best flights from Pune to Vadodara?

To avail Pune to Vadodara flight, book your seat with Indigo at the cost of INR 4,420 for a one-way ticket and INR 9,805 for a round trip..

How many flights are there between Pune and Vadodara?

There are over 50 flights available between Pune and Vadodara on a daily basis. So, it is not tough to get a flight even at the last-minute.

Which Airports will I be using to fly from Pune to Vadodara?

You will board a flight from Pune Airport and land at Vadodara Airport (PNQ-BDQ).

What is Vadodara famous for?

Vadodara is known for its rich architecture and fabric. The city is famous for Patola Silk sarees, embroidered quilts, bandhnis, khadi, traditional ghagras,, hand-made bangles, khadi, and other hand-made jewelleries.

Which language is spoken in Vadodara?

Gujarati is widely spoken in Vadodara.

Is Vadodara worth traveling to?

It is considered as one of the best places for explorers. However, it's best to follow a travel itinerary to avoid any unnecessary confusion.
Flight To Pune
Flight From Pune
Airport Near Pune
Pune International Airport
Chhatrapati Shivaji International Airport
Flights To Vadodara
Lucknow to Vadodara Flights
Jammu to Vadodara Flights
Bareilly to Vadodara Flights
Flights From Vadodara
Airports Near Vadodara
Sardar Vallabhbhai Patel International Airport
Bhavnagar Airport