Book Cheap Flights- Save Huge
About Hyderabad
Hyderabad is the capital of Telangana and is also a leading technology cluster. Famous for its Indo-Islamic architectural landmarks, which include Golconda Fort and Charminar, Hyderabad is also a popular tourist site. The City of Nizam offers many cultural and historical sights, but be certain to try the local Indian dishes from street vendors as well. Being a popular city, Hyderabad is well-connected with major Indian cities, and hence, it is not tough to get a Nagpur to Hyderabad flights.
Additionally, board your flight from Dr Babasaheb Ambedkar International Airport and land at Rajiv Gandhi International Airport (NAG-HYD).
Best Time to Book Nagpur to Hyderabad Flights
Hyderabad features an arid climate, where days are hot and dry, and nights are cooler and breezy. You can book a flight from Nagpur to Hyderabad either from March to May, or from October to February. During these months, the weather remains pleasant and is considered ideal to visit the different attractions.
Details About Nagour to Hyderabad Flights
The aerial distance between Nagpur and Hyderabad (NAG-HYD) is 422 km. GoFirst, Air India, and Indigo, offer flights on this route. It takes 01 hour 45 minutes to reach your destination. There are 13 flights available on this route on a daily basis.
To avail Nagpur to Hyderabad flights, book your seat with IndiGo at the cost of INR 5,556 for a one-way trip, and INR 11,240 for a round trip.
Furthermore, the nearest airports to travel between the two cities are Dr Babasaheb Ambedkar International Airport and Rajiv Gandhi International Airport (NAG-HYD).
Here are some insights concluding flight fares from Nagpur to Hyderabad (NAG-HYD):
Best Places to Eat in Hyderabad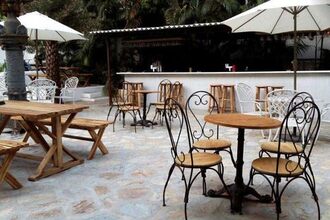 Le Vantage Café Bar
This The European-style venue with roof-top seating, is loved by the locals for its continental cuisine, cocktails, wine, and beer. The indoor vibe is Mediterranean and the ambience is warm and cozy.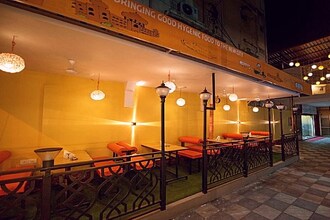 Chicha's
Chicha's is loved by its regulars for Khatti Dal, Gurda fry, haleem, and marag. This brightly lit space with outdoor seating is one of the city's popular spots to dine-in. Come here with an empty stomach and savor its spicy biryani.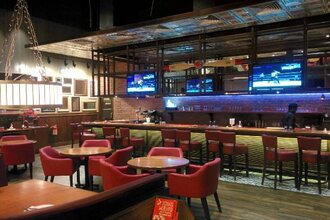 TGI Fridays
If you want to enjoy some romantic company at a bar with an indoor smoking area and warm, lively nightlife in Hyderabad, try TGi Fridays. Choose your beer or cocktail of choice, along with a tostada chicken nachos, and wind up your night with pleasure.
Best Hotels in Hyderabad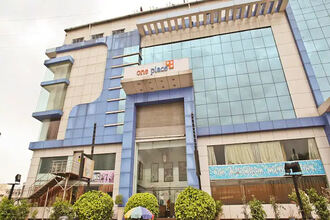 Hotel One Place
Location : Plot No. 2-22, 298-7-2, KPHB Main Rd, adjacent to Kalamandir, Hmt Sathavahana Nagar, Kukatpally, Hyderabad, Telangana 500072
Price : INR 25,300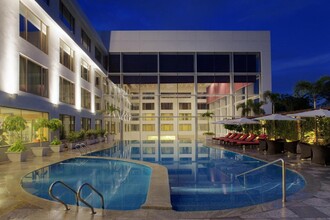 Radisson Blu Plaza Hotel
Location : 8-2-409, Green Valley, Banjara Hills Hyderabad, Telangana 500034
Price : INR 14,500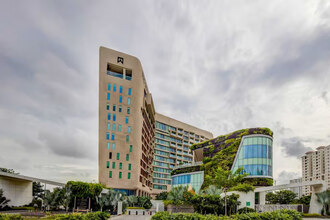 ITC Kohenur, A Luxury Collection Hotel
Location : Knowledge City Rd, Madhapur, Hyderabad, Telangana 500081
Price : INR 10,500
Places to Visit in Hyderabad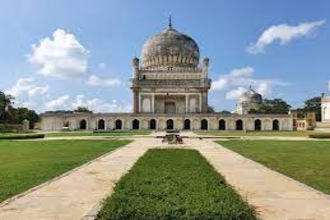 Qutub Shahi Tombs
The seven tombs of the Qutub Shahi rulers found in the Qutub Shahi Tombs. It is one of the most notable heritage sites in Hyderabad. It replicates the Persian and Indian styles of architecture.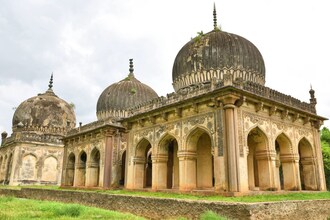 Salar Jung Museum
The museum, located on the banks of River Musi, has over 43,000 artifacts, 9000 manuscripts, and 47,000 books in its collection. It is one of the most well-known museums in the world. It opened its doors to the public in 1951, was moved to its current location 46 years later in 1968, and was opened to the public.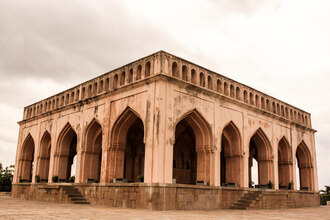 Taramati Baradari
This historical sarai is an integral part of Ibrahim Bagh, which is a Persian-style garden. In addition to being a historic site, this garden is also used as a venue for concerts. It is open to the public which can accommodate 1,600 people.
FAQs
What is the flight duration from Nagpur to Hyderabad?

It takes just 01 hour 45 minutes to reach Hyderabad from Nagpur By flight.

Are there any direct/non-stop flights available for Nagpur to Hyderabad?

Several airlines like Spicejet, Vistara, Air India, Air Asia, Indigo, offer flights on this route.

What are the best flights from Nagpur to Hyderabad?

To avail Nagpur to Hyderabad flight, book your seat with IndiGo at the cost of INR 5,556 for a one-way trip, and INR 11,240 for a round trip.

How many flights are there between Nagpur and Hyderabad?

There are 13 flights available between Nagpur and Hyderabad on a daily basis. So, it is not tough to get a flight even at the last-minute.

How many direct flights are there between Nagpur and Hyderabad?

There is only one direct flight available between Nagpur and Hyderabad, which is offered by IndiGo.

Which Airports will I be using to fly from Nagpur to Hyderabad?

You will board a flight from Dr Babasaheb Ambedkar International Airport and land at Rajiv Gandhi International Airport (NAG-HYD).

Which is the earliest flight from Nagpur to Hyderabad?

The earliest and fastest flight from Nagpur to Hyderabad is offered by Indigo, which departs at 06:00 am and reaches its destination at 10:35 Am, with a layover at Mumbai.

What is Hyderabad famous for?

Telangana's capital city Hyderabad is known for its ancient palaces, forts, and monuments. Among them, Golconda Fort and Charminar are the most popular tourist sites of the city.

Which language is spoken in Hyderabad?

Telugu and Urdu are widely spoken in Hyderabad.

Is Hyderabad worth traveling to?

It is considered as one of the best places for explorers. However, it's best to follow a travel itinerary to avoid any unnecessary confusion
Flights To Nagpur
Flights From Nagpur
Airports Near Nagpur
Dr Babasaheb Ambedkar International Airport
Flights To Hyderabad
Flights From Hyderabad
Airports Near Hyderabad
Rajiv Gandhi International Airport