Book Cheap Flights- Save Huge
About Delhi
Delhi is home to numerous historic monuments, forts, and three UNESCO World Heritage sites. Being the national capital of India, Delhi welcomes millions of both domestic and international visitors annually. From Lal Quila to Qutub Minar, India Gate, Akshardham temple, Lotus temple, Delhi Haat, and vibrant Connaught Place, there is plenty to discover in Delhi. Book Silchar to Delhi flights to explore the city's best sites.
Best Time to Book Silchar to Delhi Flights
Delhi experiences a severe climate, characterized by scorching summers and cold winters. The temperature ranges from 29 to 49℃ in summer and 20 to 3℃ in winter. If you are considering visiting Delhi, it is recommended to avoid the summer months due to intense heat waves. The best time to visit the city is during autumn and winter (October-February) when the weather is more tolerable.
Details About Silchar to Delhi Flights
The aerial distance between Silchar to Delhi (IXS-DEL) is 1,603 km. There are no direct flights available and hence, expect one or more layovers at Kolkata, Guwahati, Indore, and Mumbai. There are a total of 16 flights available on a daily basis. Airlines like IndiGo and Air India offer flights on this route. It takes 04 hours 30 minutes to reach your destination.
To avail Silchar to Delhi flight ticket price, book your seat with Indigo at the cost of INR 8,845 for a one-way trip, and INR 16,365 for a round-trip.
Furthermore, the nearest airports to travel between the two cities are Silchar Airport and Indira Gandhi International Airport (IXS-DEL).
Here are some insights into Silchar to Delhi flight ticket price:
Best Restaurants in Delhi
When you book Silchar to Delhi flights, make sure to check out the city's culinary tours.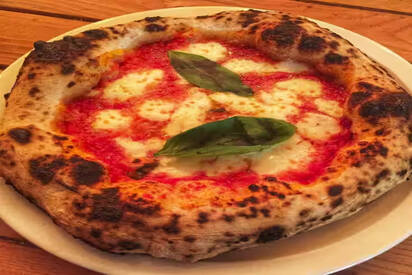 Leo's Pizzeria
One of the best pizzeria of the city, where pizza lovers flock to whenever they crave for wood-fired and cheese-loaded pizza. It only serves pizza and salad along with a fine selection of beer and wines. It is a pet-friendly spot, so you can bring your fur baby with you for a date.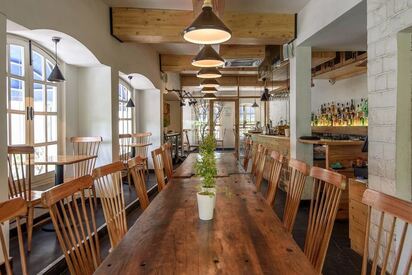 Perch
The aroma of freshly cooked, handmade pasta fills the air of the room at Perch. It is a perfect place to hangout with your regular buds or catch up with your old pals. Its vibe and the menu both are fit for brunches, coffee dates, and dinners.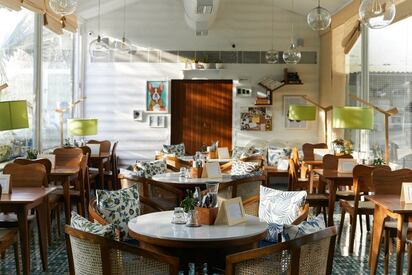 Grammar Room
The food here is as good as the vibe. It has a tropical-inspired theme, with big windows, white walls, floral cushions, and ample lighting. Its farm-to-fork dishes, along with vegan options and desserts are well-appreciated by the patrons.
Best Hotels in Delhi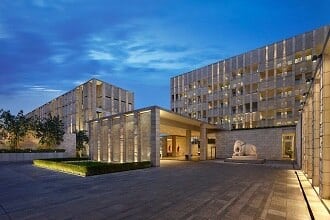 The Lodhi
Location: Lodhi Road, CGO Complex, Pragati Vihar, New Delhi 110003
Price : INR 19,057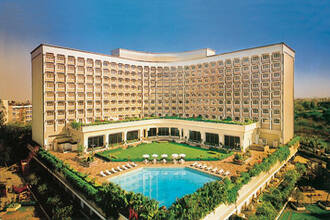 Taj Palace
`Location: Sardar Patel Marg, Diplomatic Enclave, Chanakyapuri, New Delhi 110021
Price : INR 10,000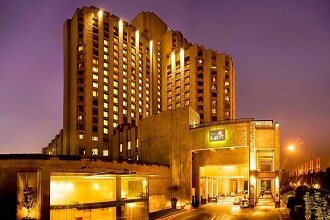 The Lalit
Location: Fire Brigade Lane, Barakhamba, New Delhi 110001
Price : INR 5,500
Places to Visit in Delhi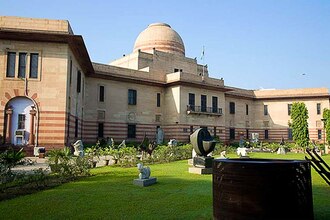 National Gallery of Modern Art
One of the country's largest art galleries, known for persevering the famous paintings and other artistic pieces that goes back to the 18th century. It houses a collection of more than 14,000 art works by Rabindranath Thakur, Raja Ravi Verma, Nandlal Bose, Abanindranath Thakur, Gaganendranath Thakure, and several other famous artists.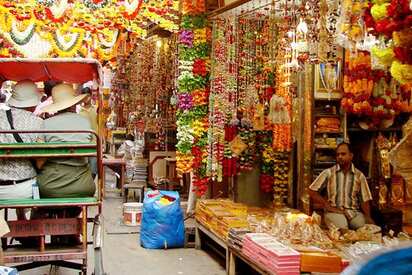 Chandni Chowk
Chandni Chowk is one of the oldest markets, located in Old Delhi. Its history dates back to the 17th century, when Mughal ruler Shah Jahan constructed it and his daughter Jahanara designed it. Initially, there were canals that divided the market to reflect the moonlight. Today, this crowded area is home to several hundred years old shops and food courts and is one of the biggest wholesale markets.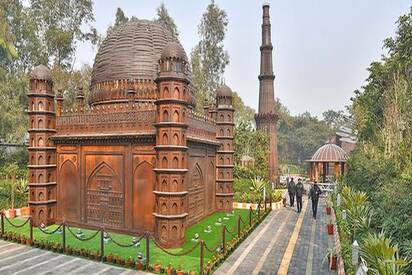 Bharat Darshan Park
Bharat Darshan Park is home to replicas of several Indian monuments, which were made out of waste material as an initiative to recycling. Its popular replicas include Gateway of India, Taj Mahal, Mysore Palace, Hampi, Charminar, and Victoria Memorial Hall, etc. These replicas were created using more than 350 tonnes of waste material.
FAQs
What is the flight time from Silchar to Delhi?

It takes 04 hours and 30 minutes from Silchar to Delhi, if you book a nonstop flight.

Are there any flights available for Silchar to Delhi?

Apart from Air India and IndiGo, you will find some connecting flights between Silchar and Delhi.

What is air fare from Silchar to Delhi?

The one-way flight may cost you around INR 8,845 and a round trip may cost you around INR 16,365. Book in advance to get good deals on airfare.

How many flights are there between Silchar and Delhi?

There are 16 flights available between Silchar and Delhi on a daily basis.

How many nonstop flights are there between Silchar and Delhi?

There are no nonstop flights available between Silchar and Dehi.

Which Airports will I be using to fly from Silchar to Delhi?

You will board a flight from Silchar Airport and land at Indira Gandhi International Airport (IXS-DEL).

Which is the fastest flight from Silchar to Delhi?

The fastest flight from Silchar to Delhi is offered by Air India, which departs at 07:50 pm and reaches its destination at 12:20 pm, with one layover at Kolkata.

What is Delhi famous for?

Delhi, the capital of India, has a rich historical significance. It is an important commercial, cultural, and political hub of India. There are so many things to explore and experience in Delhi that visitors require at least seven days to cover them all.

Which language is spoken in Delhi?

Hindi is widely spoken in Delhi. Apart from that, the other popular languages are Punjabi, Haryanvi, Bengali, and English.
Flights To Silchar
Ahmedabad to Silchar Flights
Goa to Silchar Flights
Jammu to Silchar Flights
Flights From Silchar
Silchar to Indore Flights
Silchar to Lucknow Flights
Silchar to Varanasi Flights
Silchar to Raipur Flights
Silchar to Amritsar Flights
Flights To Delhi
Flights From Delhi
Airports Near Delhi
Indira Gandhi International Airport