Book Cheap Flights- Save Huge
About Bali Flight
Bali is the most famous place in Indonesia. It is well-known for its beautiful rice terraces, great cuisine, amazing beaches , etc. It offers a great combination of adventure and leisure. The amount of Indians as well as other tourists that visit Bali has been on the rise. Hence, numerous airlines offer Hyderabad to Bali flights.
It is important to know that the nearest airports between the two destinations are: Rajiv Gandhi International Airport and the I Gusti Ngurah Rai International Airport (HYD – DPS).
Best Time to Book Hyderabad to Bali Flight
The ideal time to visit Bali is during the dry season. The best time to travel to Bali is from the months of April to October. With July and August being the peak months. The chances of rainfall are a lot lower and the days are usually bright and sunny.
Details About Hyderabad to Bali Flight
The distance by air from Hyderabad to Bali (HYD – DPS) is 4,973 km. One can take flights when travelling this route. Multiple airlines like Scoot, AirAsia, Singapore Airlines, etc. all offer flights on this route. There are about 8 daily flights available only. It takes about 09h 15m to complete the trip.
The Hyderabad to Bali flight ticket is cheapest for a one-way trip with AirAsia at INR 23,452 and for Round Trip flights with AirAsia and AirAsia X combined at INR 37,643.
Furthermore, the nearest airports to travel between the two cities are: Rajiv Gandhi International Airport and the I Gusti Ngurah Rai International Airport (HYD – DPS).
Here are some insights into the flight fares from Hyderabad to Bali (HYD – DPS).
Best Places to Eat in Bali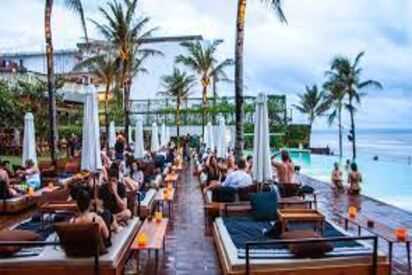 Potato Head Beach Club
It has window shutter architecture which is colourful and adds to its appeal. It is a beachfront restaurant which also adds a relaxing vibe to it. It has a mix of dishes from all parts of the world. It is best known for its seafood and salads. It also provides picturesque views of sunsets.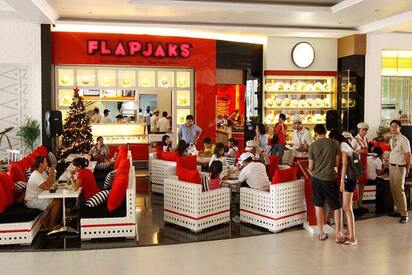 Flapjaks
It is great for families with kids and provides a bright and fun atmosphere. It is a good fit for those with a sweet tooth. It offers different types of gelatos, waffles, pancakes, etc. It even has low fat options too for certain dishes.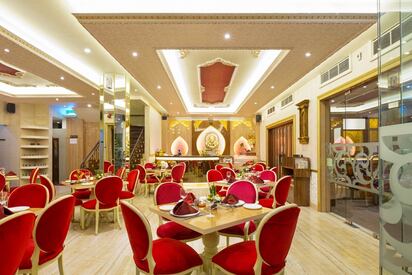 Queens Of India
It is one of the best Indian restaurants in Bali. It offers a wide range of dishes. It is a great option for eating out with friends and families. They specialise in meat dishes but they also dishes for vegetarians too.
Best Hotels to Stay in Bali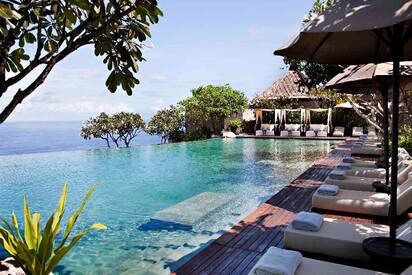 Bulgari Resort Bali
Location: Banjar Dinas Kangin Jalan Goa Lempeh Jalan Raya Uluwatu, Kabupaten Badung, Bali 80364, Indonesia
Price : INR 1,30,386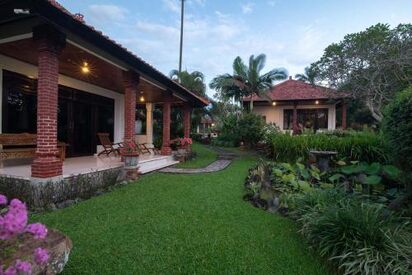 Cabe Bali Bungalows
`Location: HHJP+WRM Temega Padangkerta, Padang Kerta, Karangasem, Karangasem Regency, Bali 80812, Indonesia
Price : INR 3,285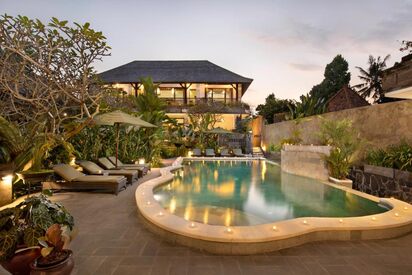 Kano Sari Ubud Villas
Location: Jalan Jero Gadung No. 98A, Kutuh Kelod, Ubud, Gianyar, Petulu, Kecamatan Ubud, Kabupaten Gianyar, Bali 80571, Indonesia
Price : INR 14,943
Best Places to Visit in Bali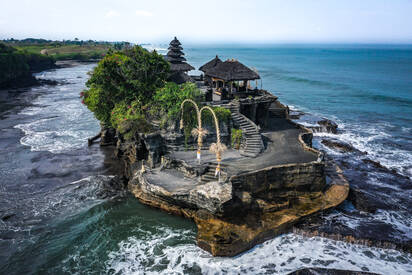 Pura Tanah Lot
It is one of the most iconic and sacred temples in Bali. The place offers amazing views of the sunset. It was built in the 16th century but still has not lost its appeal even to this day. Its architecture and also the calm ambiance of the place make it appealing.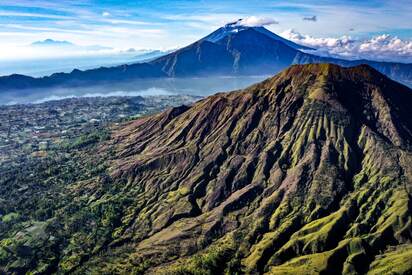 Mount Batur
The 1,700 metre summit of Mount Batur and the area around it are a popular hiking destination. It has a lot of natural beauty and is a great spot for couples. Lake Batur is also located near it and is the main source of irrigation for the island.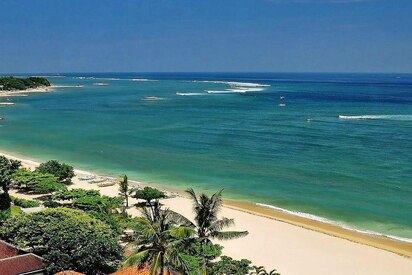 Kuta Beach
It is very popular and has other beaches near it too. It is great for surfing as well. Due to the great number of visitors it gets there are multiple cafes and restaurants nearby too. It is one of the most lively places on the island.
FAQs
When is the cheapest time to fly from Hyderabad to Bali (Denpasar)?

Usually September is the cheapest month to buy Hyderabad to Bali flight tickets.

Is Bali cheap or expensive?

It is definitely affordable but one must also be a bit wise with their spending habits.

What airport do you fly into for Bali?

One must fly to the Denpasar International Airport which is also known as the Ngurah Rai International Airport.

Why is Bali famous?

It is mainly famous for its beauty and is one of those places that offers tranquillity and a calm ambiance.

Does Bali have good nightlife?

It is known for its exotic nightlife and many beach shacks and bars where one can have a good time.

Is there any direct flight to Bali from India?

No, there are no direct flights to Bali from India.

What is the rainy month in Bali?

November to April are considered the wet season with December and January having the most rainfall.

What are the warmest months in Bali?

May is usually considered the warmest month of the year in Bali.

What is the currency in Bali?

The country uses the Indonesian Rupiah (IDR) as its currency.

What is Bali special for?

Bali is known for its art and culture along with its natural beauty. It is a great place to tour.