Book Cheap Flights- Save Huge
About Anaheim
Anaheim is a beautiful city in Orange County, California, and is a part of the Los Angeles metropolitan area. As of the 2020 US Census, the city had a population of 346,824, making it the 10th-most populous city in California. In addition, it's renowned for housing the Disneyland Resort, the Anaheim Convention Center, and two major sports teams: the Los Angeles Angels baseball team and the Anaheim Ducks ice hockey club. Hence, book your flights to Anaheim and take a stroll across this fantastic town.
Best Time to Visit Anaheim
The best time to visit Anaheim is around January when the flight prices drop by an average of 5%. In contrast, June is the peak season when the flight prices increase at an average of 28%.
Top Places to Visit in Anaheim
After taking flights to Anaheim take a stroll across the place and check out these incredible places to admire in this region.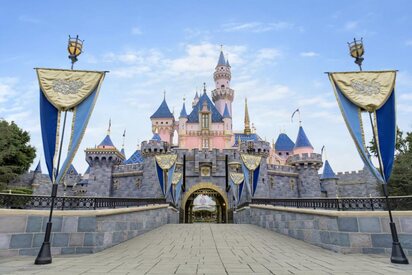 Disneyland Park
The most famous place in Anaheim is by far Disneyland Park (originally known as just Disneyland).The park has gone through several renovations and expansions since it first opened in 1955. Moreover, there are eight themed lands within the park each with their own unique characteristics and style.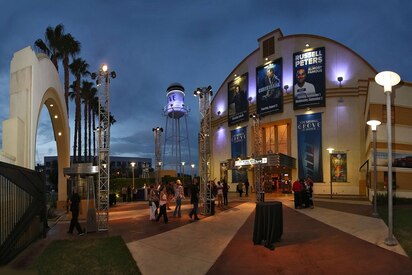 City National Grove of Anaheim
A lot of things in this city are on a large scale and they offer a nice experience to be enjoyed with your partner. Further, it is an indoor live music venue that has a capacity of just 1,700. Originally the venue was home to a restaurant called Tinseltown which was a themed restaurant, designed to look like an awards show. But unfortunately the restaurant failed and then this music venue was born.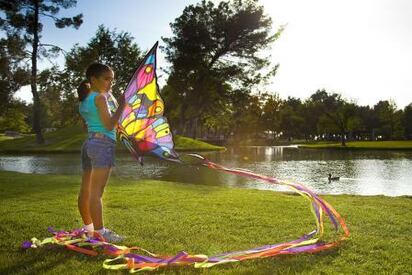 Ralph B. Clark Regional Park
Take a break from city chores and visit this park. It has many activities to enjoy with your family and friends. There are six softball fields that can be used as well as a host of other amenities.You can go cycling, fishing, hiking, boating, stop for a picnic or barbeque and many other things.
Popular Flight Routes to Anaheim
| | | | |
| --- | --- | --- | --- |
| Departing | Destination | Duration | Best Price |
| Vancouver | Anaheim | 2h 52m | USD 167 |
| Portland | Anaheim | 2h 22m | USD 113 |
| Austin | Anaheim | 3h 15m | USD 104 |
| Chicago | Anaheim | 4h 22m | USD 109 |
| Detroit | Anaheim | 7h 36m | USD 124 |
| Las Vegas | Anaheim | 1h 05m | USD 29 |
| Minneapolis | Anaheim | 5h 46m | USD 108 |
| Oakland | Anaheim | 1h 25m | USD 44 |
Popular Airports in Anaheim
The popular airport for taking flights to Anaheim is John Wayne Airport (SNA), which is the only major airport in this region. In addition, the airport is facilitated by 12 airlines from 44 airports around the world and witnesses 68 flights (arriving and departing) on a daily basis. The IATA code for this airport is SNA and it majorly serves Anaheim. Furthermore, the annual passengers flying to and from this airport are- 7,700,489.
When is the best time to book cheap flights to Anaheim?
To avail the cheap flights to Anaheim consider booking tickets more than two weeks before departure to save upto USD 300. During the holiday season, airlines increase their prices, so either you can plan your trip during the off-season or book a flight well before the departure date.
Which Day is the Cheapest Day to Fly to Anaheim? 
If your journey dates are flexible, consider taking flights on Wednesday and you can save USD 25. In contrast, Sunday is the most expensive day to fly to Anaheim. 
What Time of the Day is the Cheapest to Fly to Anaheim?
As per our research, Afternoon is considered the cheapest time of the day to book cheap flights to Anaheim (SNA).
Top Tips to Finding Cheap Flights to the Anaheim
Round Trip Tickets
If you know the date of your return from Anaheim (SNA), it is better to book a round-trip flight.
Off Season
Travel during the off-season when the airlines decrease their price.
Set Price Alert
Airlines frequently increase and decrease their price. To get an inexpensive flight ticket that will save you some extra bucks, set a price alert.
Identify the Cheapest Day and Time
Generally, during weekdays airlines drop their price and increase during the weekends and holidays. If your travel date is flexible, book when the price is cheaper.
FAQs
Which airlines offer cheap flights to Anaheim?

The direct flights to Anaheim are offered by Southwest, Allegiant, Delta Airlines, etc.

Which is the best airline to fly to Anaheim?

Southwest Airlines offers most flights to Anaheim (SNA) and is the best airline to fly to this state.

How many airlines fly to Anaheim?

There are 12 airlines flying to Anaheim (SNA) from 44 airports worldwide.

When is the best time to book cheap flights to Anaheim?

If you are sure about your intended travel date, book a cheap air flight to Anaheim  two weeks prior to your journey.

Which day is the cheapest day to take flights to Anaheim?

As per our research, Wednesday is the cheapest day of the week to take cheap flights to Anaheim (SNA).

What time of the day is the cheapest time to Fly to Anaheim?

Afternoon is considered to be the best time to get cheap flight tickets to Anaheim (SNA).

What is the name of Anaheim airport?

The name of Anaheim (SNA) airport is John Wayne Airport.

How lowestflightfares.com helps you get cheap flights to Anaheim, Mexico?

lowestflightfares.com shows deals across 100+airlines so that you can have access to a wide array of flights from which you can book the one that best suits your requirement.

How can you save money on flights with lowestflightfares.com?

We aggregate real-time information of hundreds of flights and offer you a wide range of options available. We show you all flight options available on the route, from where you can choose the cheapest one. If you are not happy with the search results, you can set a 'Price Alert,' which will inform you whenever the prices decrease.

 Who may enter Anaheim?

Those who are fully vaccinated with WHO-certified vaccines and have valid travel documents can enter Anaheim.
Cheap Flights To Anaheim
Cheap Flights from Houston to Anaheim
Cheap Flights from Philadelphia to Anaheim
Cheap Flights from Tampa to Anaheim
Cheap Flights from Boston to Anaheim
Cheap Flights from San Francisco to Anaheim
Cheap Flights from Fort Lauderdale to Anaheim
Cheap Flights From Anaheim
Cheap Flights from Anaheim to Cancun
Cheap Flights from Anaheim to Boston
Cheap Flights from Anaheim to Orlando
Cheap Flights from Anaheim to Aruba
Cheap Flights from Anaheim to Portland
Cheap Flights from Anaheim to Tampa