Book Cheap Flights- Save Huge
About Havana
Explore the capital and largest city of Cuba, Havana. The history of this city is quite interesting. It has exceptional architecture, and the wide range of cultures makes Havana a great place to visit. Visitors can plan a trip to Havana at any time of the year because the weather in Havana is always warm. The temperature in the city ranges between 20 degrees Celsius to 30 degrees Celsius. Travelers also plan their trip to visit and enjoy the very known Havana Carnival, Havana Jazz Festival, and the international festival of New Latin American Cinema. Havana includes three cities: Old Havana, Vedado, and Newer Suburban Districts. Any traveler planning to visit Havana can find the number of flights from New York; look for flights from New York to Havana.
Best time to visit Havana
The island's location in the Caribbean has warm temperatures yearly; the city has only two seasons, wet and dry. To visit Havana, the suitable time is between December to May. In December, the world-famous Havana Jazz Festival happens and is the most famous music festival in Cuba. If a traveler wants to see the city in colors, then travel to Havana in August Carnival. New York to Havana flights are economical in the offseason or booked in advance.
Details about Best Flights from New York(JFK) to Havana(HAV)
There are a lot of airlines that offer flights from New York(JFK) to Havana(HAV), but the most inexpensive one-way flight is provided by Copa Airlines at USD 207, and the round trip is offered by Copa Airlines at USD 939. We have also attached the flight fare details of other airlines from New York to Havana:
Best Places to eat in Havana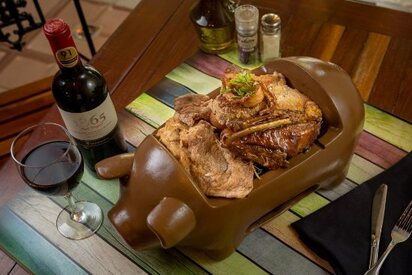 Mojito-Mojito
Have all types of meals with music, with a price range of USD 2 to USD 28. This restaurant also has a bar. A traveller can also try Cuban dishes in this restaurant.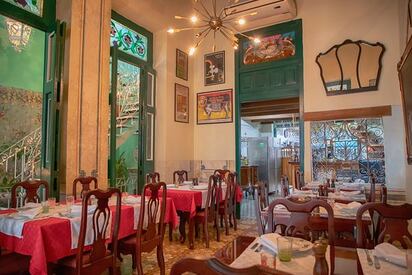 Paladar Los Mercaderes
Situated in Old Havana, this restaurant is renovated from an old house. Its interior makes the ambience quite pleasing. Visitors can enjoy Cuban food as well as international food and have all types of meals available.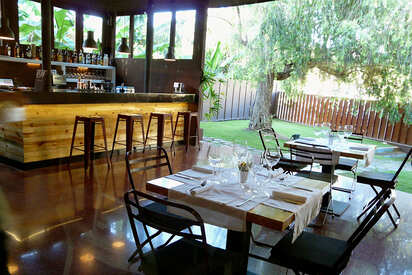 Otramanera
Enjoy the cuisine with the Spanish Cuban Fusion while sitting in the tropical garden, food cooked with organic goodies and empower local business by purchasing items through locals.
Best Hotels to stay in Havana
Casa Cristina Focsa
Guests can enjoy the ocean view, city view, and landmark view from the room. There are various places to visit from the hotel such as Malecon – 3 min walking distance, La Rampa – 6 min walking distance, Coppelia Havana – 7 min walking distance and many more.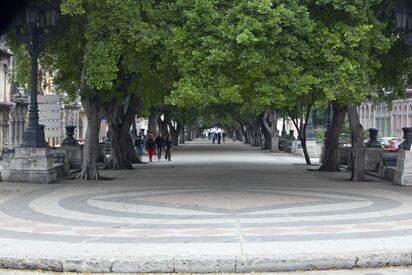 Prado and Malecon
Travelers can enjoy spectacular views from the hotel's rooftop with the wonderful interior; it has all the amenities that a medium-range hotel should have. The nearest places to visit from the hotel are Paseo de Marti, Maximo Gomez Monument, Central Park, Cervantes Park, and many more.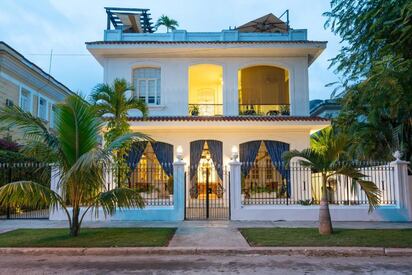 El Candil Boutique Hotel
This hotel is a renovated house built in the nineteenth century; it has a restaurant, bar, garden, shared lounge and terrace for the guests. El Candil Boutique Hotel is a pet-friendly hotel, which is also allowed if visitors have a pet.
Things To Do in Havana
Havana is located near the sea, and Malecon is the place to enjoy it has a sea wall. The pathway was developed over a time of around 50 years, so as you stroll along with it, you'll get to see a portion of the numerous changes that the city has gone through.
Ride an old car in Havana, which one could see in the 1950s. Travelers can take a ride in this old car and take a tour of all the places. Choose a car of your choice from your hotel or from any museum and enjoy the ride.
Artists are respected in Cuban culture, so there are various art studios, stores selling art, and boutiques all through the city. In case this is something you'd like to encounter profoundly, you can take a visit through the city.
FAQs
What is the total number of non-stop flights that are available from JFK to HAV?

Currently, one non-stop flight is available each week from JFK to HAV offered by JetBlue Airlines.

Is a passport required for traveling from JFK to HAV?

Yes, a passport is required for traveling from JFK to HAV.

What is the cheapest flight available from JFK to HAV?

Copa Airlines offers the cheapest flight for a one-way trip at USD 207, and for a round trip, it will cost USD 939.

What are the Airlines that fly from JFK to HAV?

Many airlines fly from JFK to HAV; some are American Airlines, Copa Airline, Turkish Airline, Aeromexico, and others.

What is the distance between New York City to Havana?

The total distance between New York City to Havana is 1,318 miles (that is 2,121 kilometers).

The airport in Havana to take a flight for New York City?

Only one airport is situated in Havana city: José Martí International Airport (HAV).

How much time will it take to fly from JFK to HAV?

The average flight time that will take from JFK to HAV is 3 hours 43 minutes.

Which airline offers a non-stop flight from JFK to HAV?

JetBlue Airlines is the only airline that offers non-stop flights from JFK to HAV.

Which is the first flight available in the morning for JFK to HAV?

The first flight that is available in the morning is at 9:16 am for JFK to HAV.
Cheap Flights To New York
Cheap Flights From New York
Airports Near New York
Mccarran International Airport – LAS
North Las Vegas Airport – VGT
Kingman Airport – IGM
Cheap Flights To Havana
Cheap Flights From Havana
Cheap flights from Havana to London
Cheap flights from Havana to Cancun
Cheap flights from Havana to Bogota
Cheap flights from Havana to Guatemala City
Cheap flights from Havana to Mexico City
Cheap flights from Havana to Lima
Airports Near Havana
Jose Marti International Airport – HAV
Playa Baracoa Airport – UPB